Galactic Healing Modality
This is a powerful technique of galactic energies that uses a combination of Shamanic energies (the elements), as well as Angelic and Sacred Geometric frequencies that are found throughout the Universe. This Galactic Healing Modality opens you to Blue and Gold Cosmic Consciousness as you integrate its energy and anchor it to the Earth. This modality is an ancient knowledge once forgotten and now remembered and brought to Earth again through our Galactic Heritage. It is here to assist our Ascension process.
To book a session to be held remotely or in person, please visit the Contact Page.
.
.

Holographic Sound Healing and Crystal Singing Bowls
Holographic Sound Healing combines the healing art of the Angelic Realms with the Hathor Energies of Sound and Unconditional Love through the frequencies of Creation. The Hathors of Lyra are an ascended civilization who are assisting us to express our spiritual nature on Earth as part of our planetary evolution. They are Masters residing in the higher realms who have had a strong influence over humans, particularly in Egypt, for eons. In this healing system, the use of sound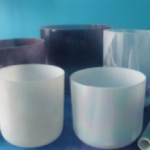 through singing, toning and chanting, combined with geometric forms that emanate from the Flower of Life Hologram, create a harmonic resonance that can penetrate the cells of the body down to the DNA/RNA, can unify the chakra system and bring about healing within the physical body. Crystal singing bowls can be utilized to assist this process. To book your session, please visit the Contact Page.
.
.
Color Light Therapy
Utilizing the Spectrahue Method™ of light therapy through the Lumalight tool, this treatment provides an innovative approach to support a wide range of holistic and spiritual practices. It is a spiritual color light therapy that blends colors and shapes in its non-touch applications that may be applied to all areas of the body, including the face. The range of brilliant colors and geometrical components offered in the Lumalight system can be customized for individual needs in the following settings and combinations upon request:
Acupuncture, color light acupuncture, acupressure;
Vibrational and sound therapies: tuning forks;
Shamanism, massage therapy, bodywork, reflexology;
Kinesiology, muscle testing, tapping, dowsing;
Aromatherapy blends, essential oils;
Energy medicine, color and energy psychology;
Flower and tree essences and sprays;
Homeopathic energetic remedies and tinctures;
Polarity therapy, energy and light work;
Crystal and gem therapy, elixirs; and
Anti-aging regimes, esthetics, vitality home care.
To book your session, please visit the Contact Page.
.
.
Rising Star
The Rising Star is an extraordinarily powerful system sourced from an ancient Tibetan lineage. It works by directing energy through the client's chakra system, working on the five elements; fire, water, air, earth and ether, so that your entire being can start to balance and heal. A single treatment starts to raise the vibration of the human energy field and to hold more life force energy, so it can re-balance the body. For a full description of this life-changing healing system, please visit Services at GoldenAgeofLight.com. To book your session, please visit the Contact Page.
Alison, my mind, body, spirit, and soul spills over with gratitude and love for the incredibly powerful healing you facilitated through the Rising Star. My experience during and following the Rising Star healing was profound and amazing! I could actually feel and sense angelic and Master presence throughout the sessions and I could literally feel "stuff" being pulled out from me. What a blessing and a relief! For years I carried deep-seated anger and other negative emotions regarding certain people and situations, and no matter what I did, I couldn't seem to shake them. They are all GONE and I have you and the Rising Star to thank. I feel freed. Everyone should know how relaxing, magical, and beautiful you and your services are and how powerful the Rising Star is. I thank God our paths crossed. I am lighter, happier and most importantly, more peaceful for it. – Jennifer A.
.
Neuro-linguistic Programming ("NLP")
NLP is a set of practical and down-to-earth techniques and tools that can help you become not only more productive, but it can assist you to eliminate bad habits and become a much better communicator. It is beneficial for the self and is a powerful tool that enables you to better serve others.
NLP can show you how to:
Quickly shift longstanding issues, effectively and safely;
Release phobias within minutes;
Change old belief systems that hold you back;
Identify your hidden, subconscious motivations;
Learn to communicate with others on an unconscious level;
Use simple techniques to shift your state of mind AT ANY MOMENT; and
Weave scientific & philosophical concepts for a holistic approach to health and well-being.
To book your session, please visit the Contact Page.